Approved ~ AA
.
.
Chris Grant was supposed to receive an honor this week from the White House for heroically distracting the gunman during last month's shooting at an El Paso, Texas, Walmart and possibly saving lives.
Instead, he was detained by the Secret Service in Washington ahead of the visit and his story has been called into question.
Grant, a 50-year-old Texas resident whose full name is Earnest Christopher Grant, was one of 11 people who was to be honored Monday by President Donald Trump for bravery during back-to-back mass shootings in the El Paso and Dayton, Ohio.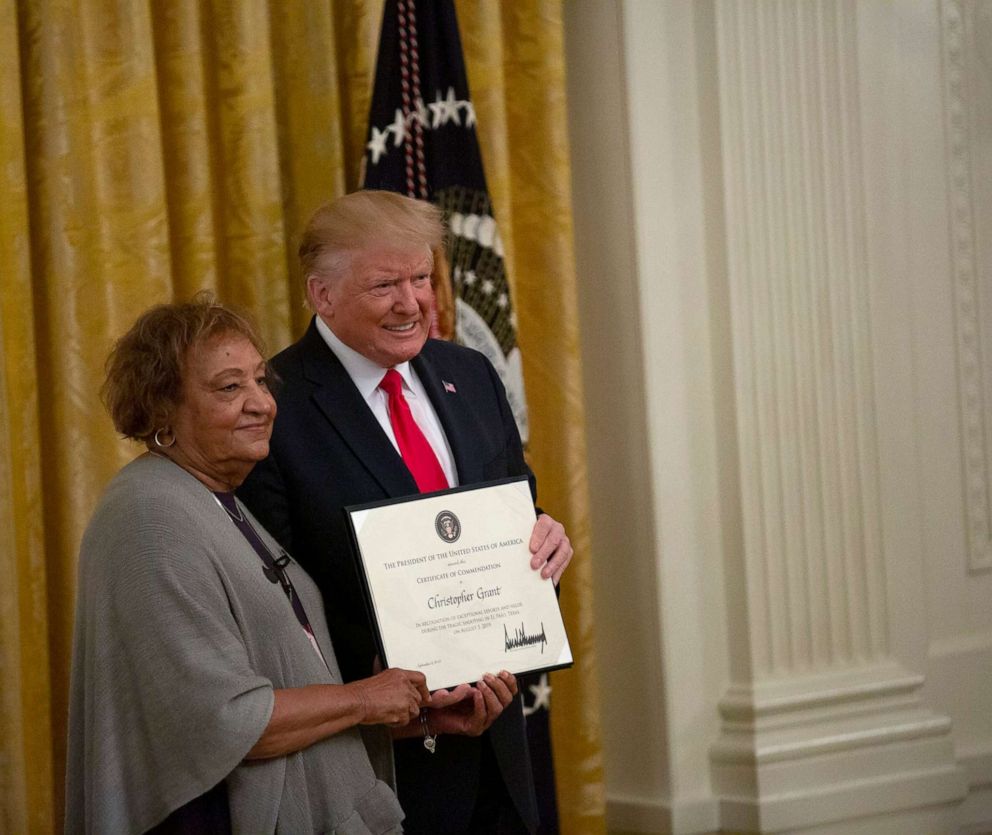 Article URL : https://abcnews.go.com/US/man-honored-white-house-heroic-actions-el-paso/story?id=65535973&cid=clicksource_81_null_bsq_hed