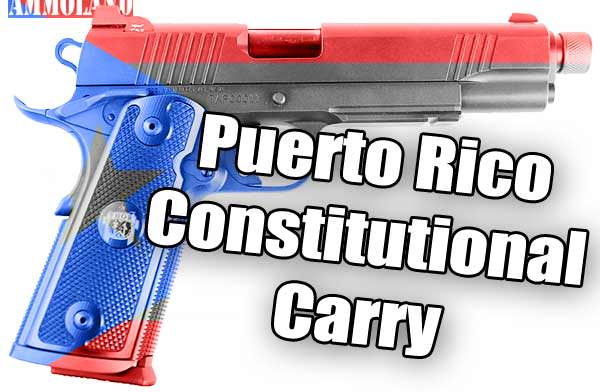 Posted on December 15, 2019 by Dean Weingarten
Arizona -(Ammoland.com)- On December 11, 2019, Governor Wanda Vázquez Garced signed Act No. 168. into law. The new law totally re-writes Puerto Rico firearms law. It is the most sweeping change in firearms law in the history of Puerto Rico.
Puerto Rico came under the sovereignty of the United States in 1898, about the same time as Hawaii. Puerto Rico was ceded to the United States as the result of the Spanish-American war. In Puerto Rico, the possession of firearms has always been regarded as a privilege, not as a Constitutional Right.
Puerto Rico had one of the most restrictive firearms laws in the United States, arguably more restrictive than California, Hawaii, or New York. There were only about 225,000 legally owned firearms in Puerto Rico in 2016, giving it one of the lowest levels of legal firearm ownership in the United States, at about 6.6 legal firearms per 100 people.
Article URL : https://www.ammoland.com/2019/12/gun-law-in-puerto-rico-to-respect-the-second-amendment-as-of-1-january-2020/