The Invasion of Normandy was the largest land, air and sea invasion of World War II, but other invasions that were just as difficult followed. The Allies fought to come ashore in southern France as well. It was during this struggle that Army Sgt. James P. Connor earned the Medal of Honor. Spotlight: Commemorating World War II
Connor was born on Jan. 12, 1919, in Wilmington, Delaware. His mother died when he was 3, according to Wilmington's The News Journal newspaper; he and his sister, Dorothy, went to live with their aunt for several years. 
Connor, who's sister said his nickname was Smiles, went to St. Mary's Parochial School and was a star basketball player, as well as quarterback of the football team. However, he left school after eighth grade to work for a hometown leather company for several years before being drafted into the Army in January 1941.
According to The News Journal, Connor was supposed to be discharged around the end of the year, but the attacks on Pearl Harbor, Hawaii, canceled that. Instead, the young private continued his training and was sent overseas in November 1942. Over the next two years, he took part in the invasions of Africa, Sicily and Italy.
On Aug. 15, 1944, Sgt. Connor was on battle patrol with the 7th Infantry, 3rd Infantry Division during Operation Anvil/Dragoon, a major amphibious assault that would give the Allies a foothold on southern France. He and his platoon landed on Red Beach and were tasked with a daunting mission: to quickly destroy entrenched enemy positions on Cape Cavalaire, a peninsula that gave the heavily armed enemy a great view of the Allied landings.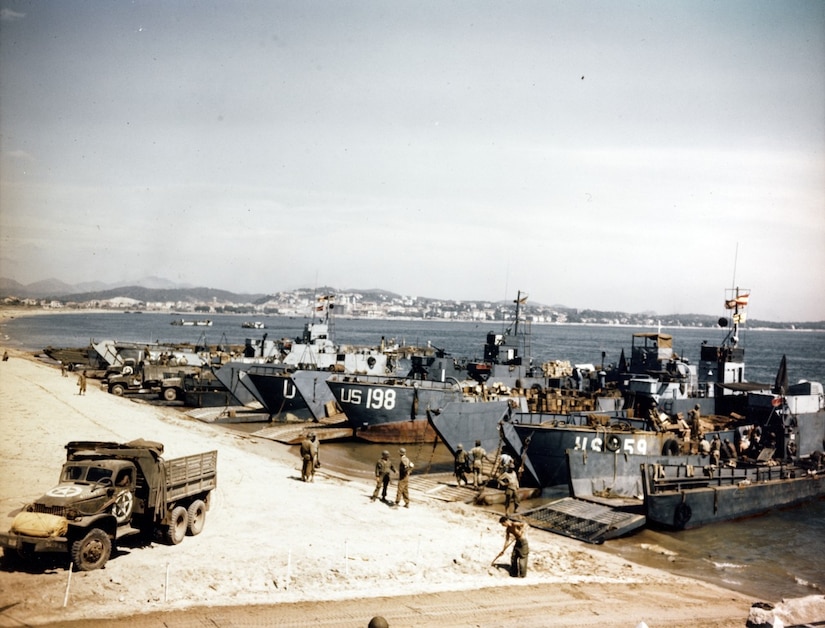 Almost immediately, Connor and his platoon lieutenant were knocked down by an exploding shell. Connor suffered serious neck wounds, and the lieutenant was killed. Instead of looking for medical help, Connor "practically carried the platoon across several-thousand yards of mine-saturated beach through intense fire," his citation said.  
During the push, Connor shot and killed two of those snipers.
After his platoon's sergeant was killed, Connor took over as the unit's leader. In a later interview with The News Journal, he said he knew that if they hadn't moved from where they were located quickly, they would be slaughtered, so he forced his men forward, even though they wanted to wait for help.
During that push, Connor was wounded a second time, but he again refused medical help. He reassured his men and kept prodding them forward through a minefield of mortars until they got to a group of buildings teeming with enemy snipers and machine gun nests.
Connor was injured a third time in the leg and had to relinquish command after he tried to stand but couldn't. However, he continued to give orders and direct his platoon. There weren't many of them left — only about a dozen out of 36 men — but Connor's determination inspired them. They rushed the enemy with such enthusiasm that they killed seven enemy soldiers and captured 40 others. The remaining platoon members seized three machine guns and several other enemy items. 
Their actions knocked out the enemy threat, which ensured the forces that followed would be able to land safely and uninterrupted on the nearby beaches. It was a high cost for their platoon, though; of the original 36 men who began the mission, only nine survived.
After the battle, an injured Connor was sent to an Italian hospital to recover, then he was moved back to a camp in France to rest. He later told a News Journal reporter that "going back to the outfit after I had been hospitalized and seeing what happened to many of my buddies was the hardest thing I could take."
Connor said he was sent back into combat for a few days after he'd been told he could go home. Fortunately, that mistake was corrected within a week, according to The News Journal.
Connor was still in France in March 1945 when he received the Medal of Honor from Lt. Gen. Alexander Patch, who led Operation Anvil/Dragoon. He was sent home and discharged from the Army soon afterward.
On May 7, 1945, Connor traveled to the White House to be honored by President Harry S. Truman. It was the same day that Germany surrendered. 
Connor returned to Wilmington, where he received a key to the city. In February 1946, he married Elizabeth "Betty" Chlyciak. They went on to have four sons: James Jr., Donald, Jeffrey and Michael.
Connor worked for what was then called the Veterans Administration for 34 years before retiring in the 1970s. According to U.S. Rep. Michael Castle of Delaware, Connor was active in helping ensure other vets from his state were remembered.
Connor lived the rest of his life in the Wilmington area. He died of heart failure at age 75 on July 27, 1994, and was buried at Delaware Veterans Memorial Cemetery in the township of Bear, where a small memorial was dedicated to him in 2002.
The Air Mobility Command Museum at Dover Air Force Base, Delaware, has a collection that includes Connor's dog tags, his Medal of Honor certificate and his key to the city of Wilmington.