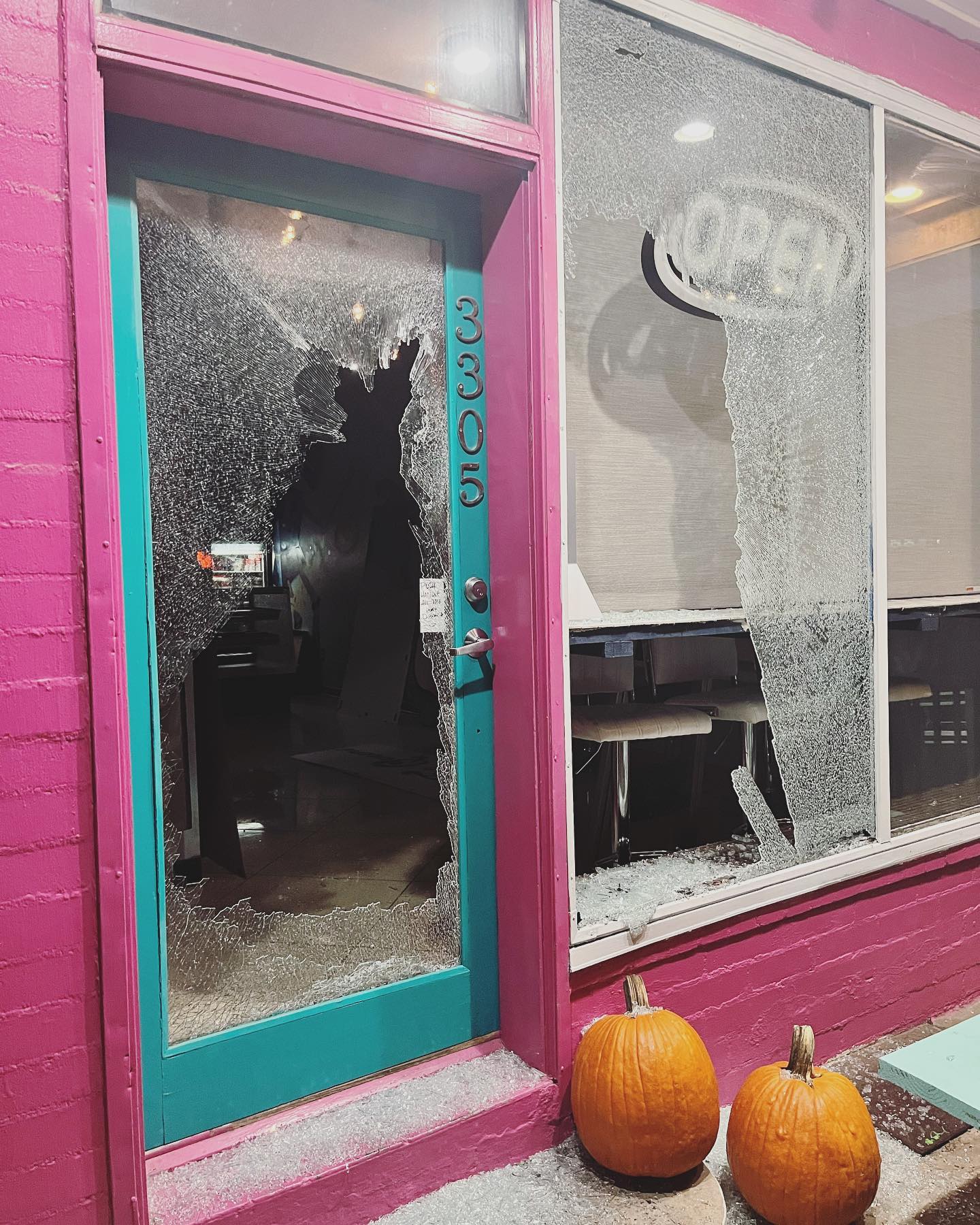 Tulsa Fire investigators are looking for a person of interest after someone smashed a window at a Brookside donut shop and threw a Molotov cocktail inside. This is the second time the business has been vandalized in the past two weeks………….
…………..Surveillance video catches a person in dark clothing walking up to the business around 2:30 on Monday morning……….
………..Investigators said the person first puts a letter with anti-LGBTQ rhetoric on the door of a neighboring business, then uses a bat to smash through the glass door. Once it was broken, the person is seen throwing the explosive device inside…………….
The owners tell News On 6 they are frustrated since this is the second time they have been targeted in as many weeks.
On October 17, the glass door and a window were shattered after the business took part in an art installation hosted by people in drag……….. https://www.youtube.com/watch?v=uO9K6X6jnQI&ab_channel=NewsOn6%2FKOTV
james blue
Article URL : https://www.newson6.com/story/636049611caf11071c3d1116/tulsa-fire-investigators-look-for-person-of-interest-after-donut-shop-targeted-with-molotov-cocktail