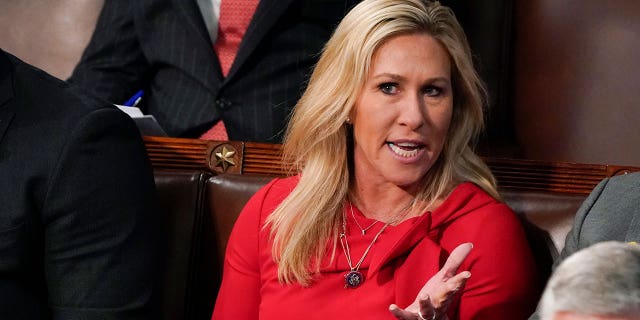 EXCLUSIVE: Rep. Marjorie Taylor Greene, R-Ga., is seeking answers from the Justice Department (DOJ) on whether the FBI "entrapped" defendants in the Gov. Gretchen Whitmer kidnapping plot and whether the high-profile charges in Michigan were politically motivated to hurt former President Trump before the 2020 presidential election.
Greene on Wednesday sent a letter to Attorney General Merrick Garland and FBI Director Christopher Wray that backs defense lawyer claims that four defendants charged with conspiring to kidnap Whitmer were steered by undercover FBI agents and informants.
MTG Letter FBI – DOJ by Fox News
"The American people deserve a transparent justice system and law enforcement that keeps them safe, not entraps them in serious criminal activity in order to sway the outcome of a democratic election," Greene and 11 other GOP lawmakers wrote in a letter obtained by Fox News Digital.
After a 20-day trial, two of the four men were acquitted on April 8 of a conspiracy to kidnap Whitmer. Jurors couldn't reach a verdict on charges against two other defendants, resulting in a mistrial. Their lawyers alleged entrapment, and the federal judge in the case allowed jurors to consider whether the FBI engaged in the prohibited practice of cajoling or tricking individuals into committing crimes.