Why a new report is so troubling
A new report on Covid reinfections is quite concerning. It's currently a preprint but these same authors with access to the US largest healthcare system, the Veteran Affairs, have published numerous eye-opening studies during the pandemic, in leading peer-review journals, on topics which include Long Covid cardiovascular outcomes, diabetes, breakthrough infections, the toll on mental health, and kidney disease.
The first finding is the comparison of people with reinfections vs those with only 1 infection. Note the doubling of all-cause mortality, cardiovascular, and lung adverse outcomes, 3-fold risk of hospitalization, and impact on other health domains. The absolute excess burden is shown on the right panel.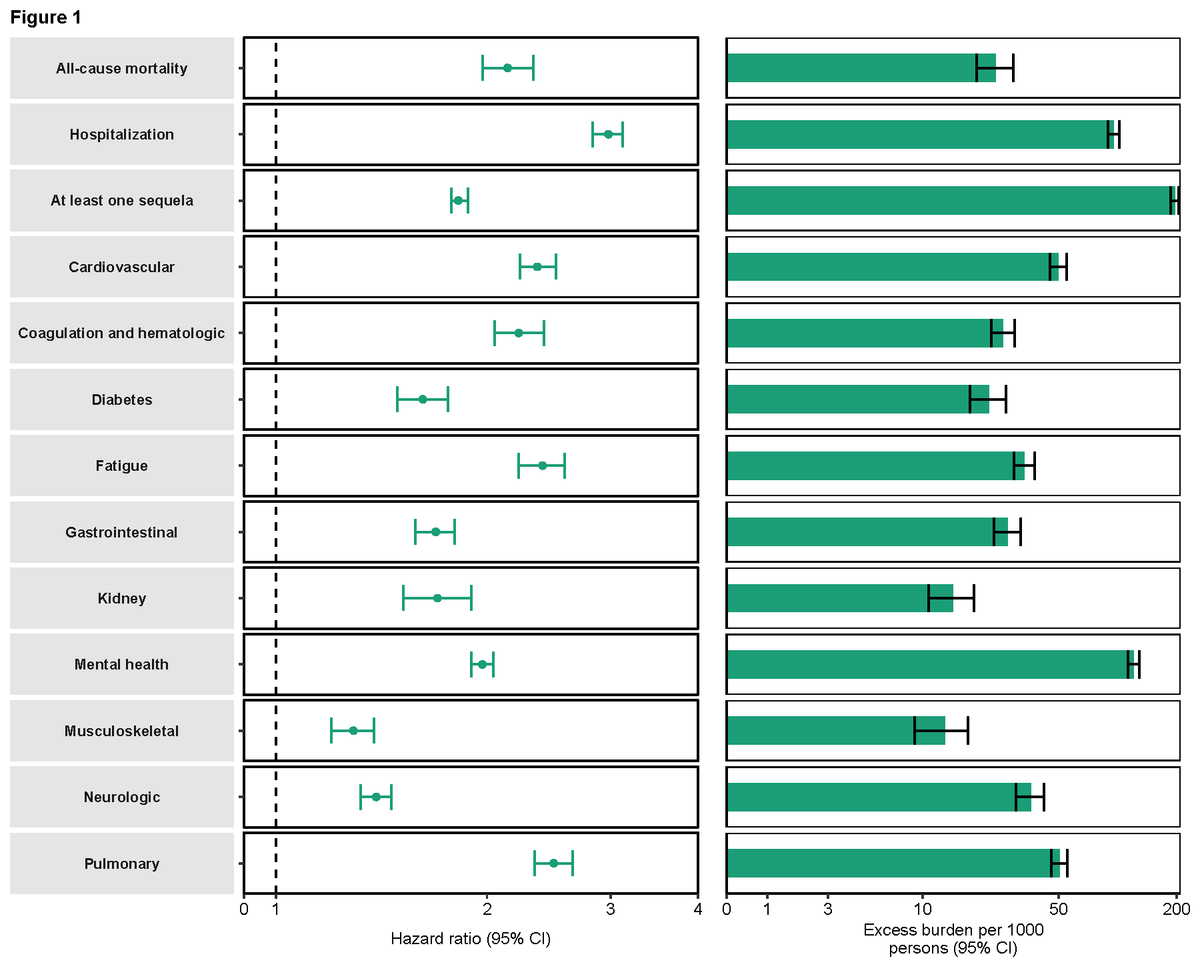 Next is the durability of these adverse outcomes for this same comparison (reinfections vs 1 infection) in 30-day increments, indicating that much of the hit was up front, but persistent increased risk was evident for most endpoints throughout the 6 months follow-up (above the line of 1.0, hazard ratio, in the left hand panel).
Finally, there is the "dose-response" effect of multiple reinfections. By that I mean with additional episodes of Covid, for every outcome there was a stepwise increased risk, both relative and absolute.
The new Omicron subvariants portend much more reinfections
Today's CDC update of genomics shows we have 35% of new cases accounted by the BA.4/5 variants, which have the most immune-evasiveness of any variant since the pandemic began, and 56% by BA.2.12.1.
What should we do about this?
Despite lack of warnings by CDC, there should be gearing up with N95/KN95 masks, distancing when possible, attention to ventilation, air filtration, and all of the non-pharmacologic measures that we have at our disposal to limit infections and reinfections.